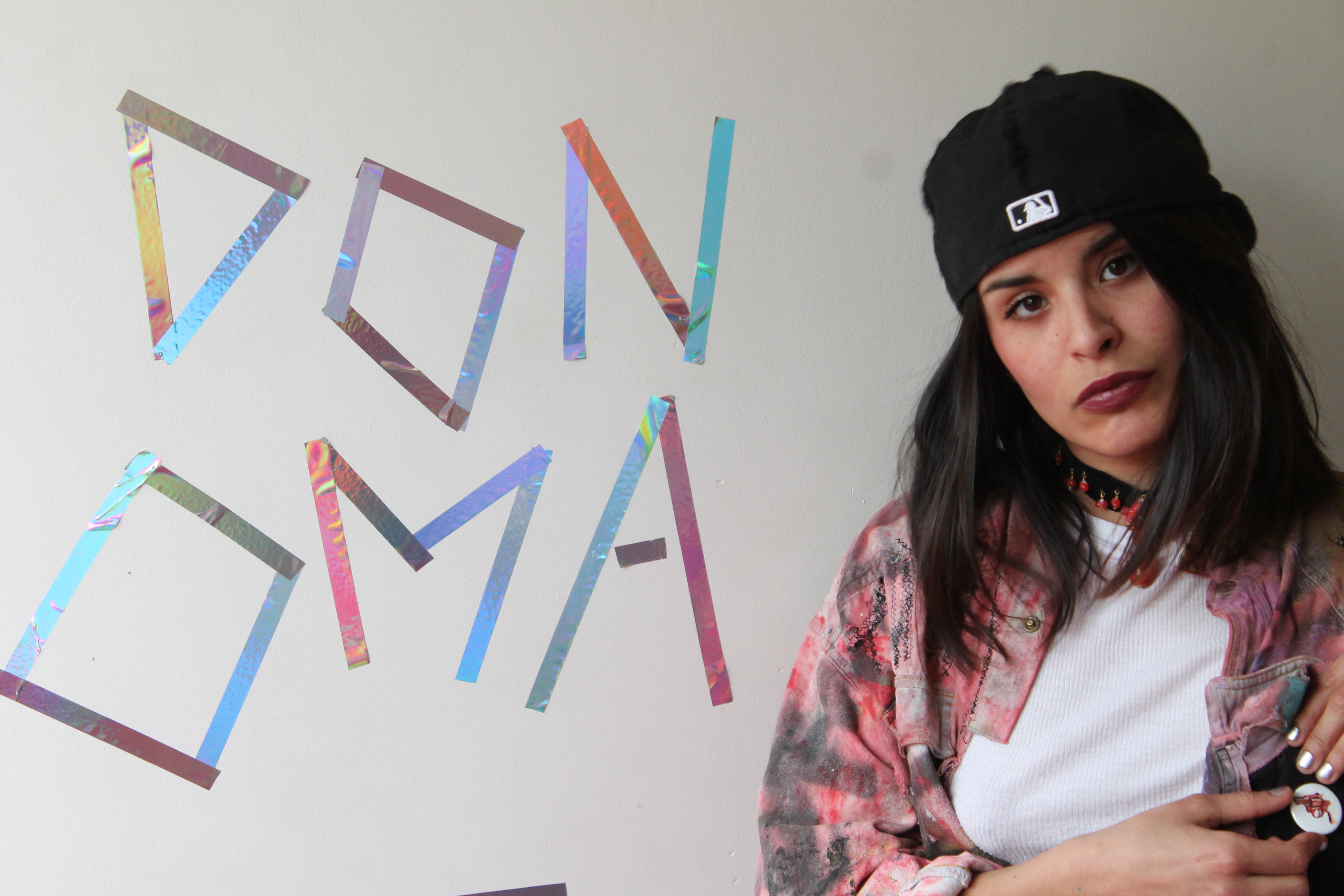 Born in Bogotà in the nineties, she lives in Paris for five years and then moves to Marseille.
She entered the Marseille Fine Arts School in 2012 And graduated her National Diploma of Plastic Art  in 2015.
Her art is as her image, full of energy, love and hate. From rough to realistic, expressionist to psychedelic, coloured to black and white, from canvas to clothes.
Her work deals between colors and line, writting and drawings.
She stopped Street Art since it begun fashionable and in even though if it was her first relationship with the  art's world.
She started introducing her rap into  galleries  through performances and Videos.
Female Emcee, she started spitting bars in the street where she used to clash a lot of emcee, during battle and contests.
She went in open mics where she met her hip-hop family, then she has been invited to a lot of stages and radio show and now she's focusing on recording her own musical project.